We offer a wide variety of services from partial remodels to whole house construction.  We utilize the most current technologies and construction methods and offer the highest level of direct and personal contact to make sure your needs are being met.

Our services include, but are not limited to:

New Home Construction

From concept design to finish, we offer full service new home construction.  All of our homes are customized to fully meet client needs and expectations.  We are very much a hands on construction company and will meet you at the new home throughout the life of the project so that you are comfortable with the process and the product.  While we build you your new home, we also want to build a client for life.  With that mindset, the custome truly comes first with the aim of making it an exciting and satisfying process.

Additions

We handle all forms of home additions from home expansion, garages, and outbuildings to decks and screen porches.

Remodel Projects

Almost no project too big or small!  Call us for lower level finishing, kitchen remodels, bathroom remodels, or entire re-hab projects.

Window and Door Replacement

Improve the efficency and comfort of your home with new windows and doors.  Whether replacing the doors or windows for an entire home, or just to replace one or two, Comfort Homes will happily handle the project.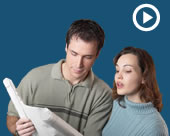 Comfort Homes specializes in the northern suburbs of the Twin Cities but we gladly will work in all areas of the Cities as well as outer areas of the state.  To see our features projects, click HERE!

Lake Home Remodel

Lindstrom, MN



26190 Hale Court

Wyoming, MN 55092

P: 651-248-9344

F: 651-462-0122

1. Customers come first.

2. 30+ years of experience

3. Personal attention, personal contact, personal details